Smart processing module for wire-based laser deposition welding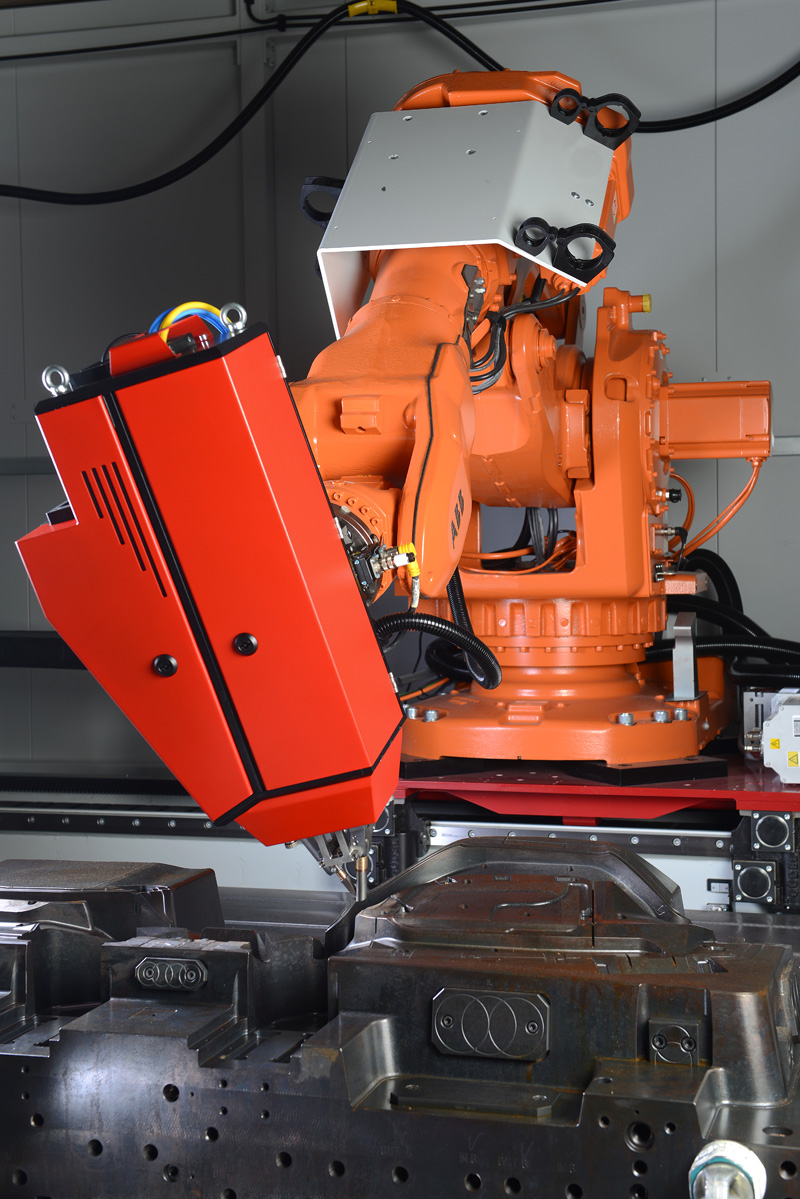 The Fraunhofer IPT has developed a smart laser module for wire deposition welding, which can be easily integrated within existing process chains, handling systems or machine tools. Thanks to its robust design and intelligent sensor system, it can even be combined with industrial robot systems.
Laser deposition welding with wire or "Laser Metal Deposition – Wire". LMD-W for short, is particularly suitable for integration into existing production lines due to the easy to handle additive material wire.
Modular design for cost-effective integration into existing systems
The cost-effective welding head "LMD-W-20-L" can be easily retrofitted due to its modular design. It works with common laser optics and therefore it does not require complex custom-made beam guidance systems. With the built-in sensors, it is possible to detect typical faults in the running process so that the causes can be analyzed during machining and compensated for by the control system.
Lateral wire feed for stable and efficient processes
A lateral feed of the wire at a steep angle of 20 degrees to the optical axis ensures stable processes with high melting efficiency. Available wire materials include various types of steel, nickel- and titanium-based alloys as well as numerous special materials. The Fraunhofer IPT is investigating the suitability of other alloys in several research projects.
LMD-W – Additive process with 100 percent material efficiency
A special feature of wire-based laser deposition welding is its quasi 100 percent material efficiency, since the supplied material is completely melted and applied to the component surface in layers. With appropriate CAM support and multi-axis process control, additional functional elements in hybrid design can be built on existing components and repairs and modifications can be carried out. A wide range of wire filler materials can not only be processed very cost-effectively, but also close to contour, resulting in high-quality components.