Decapper
In an automated production of Advanced Therapy Medicinal Products (ATMPs), tubes or bottles have to be opened or closed frequently. These often contain valuable and sensitive contents or organisms. Therefore, it must be ensured that the opening and closing of these vessels functions reliably and sterilely. At the Fraunhofer IPT, we have developed several solutions for this purpose: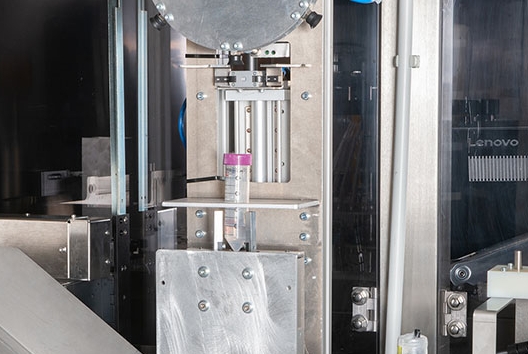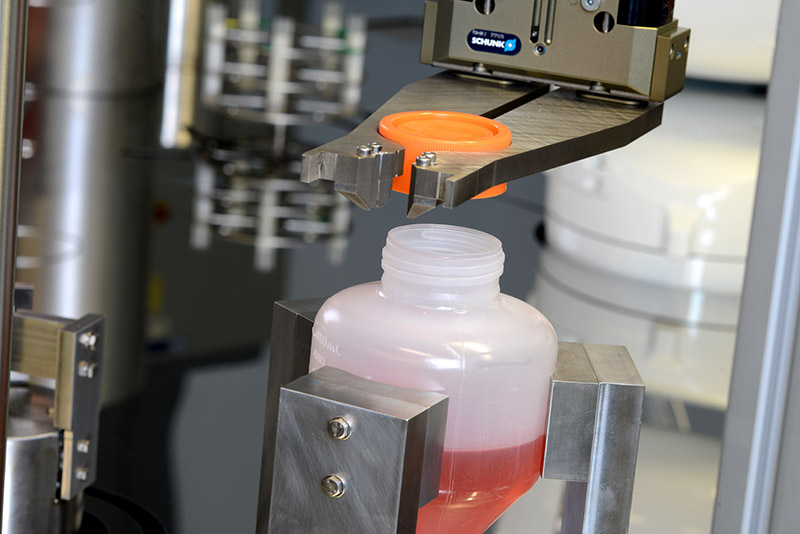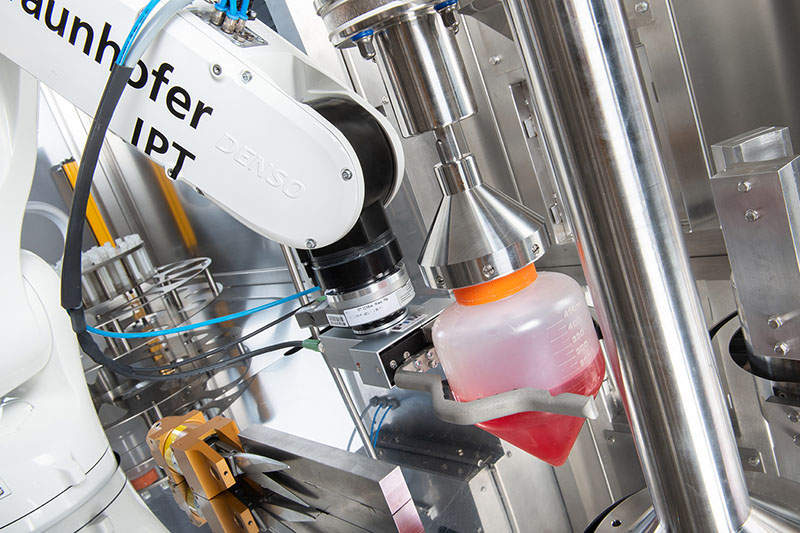 Autarkic Decapper

The autarkic decapper can automatically screw on and screw off the lids of bottles or tubes. To do this, the container must initially be inserted into the decapper. The subsequent process steps are automated. The decapper consists of two grippers: The first gripper holds and rotates the container, the second gripper holds the lid and moves it to storage after unscrewing. In storage, the lids are held by suction cups located on a rotating wheel. The decapper can thus store up to seven lids.
Collaborative Decapper
The collaborative decapper opens and closes containers in interaction with a robot. This concept is suitable for plants in which a robot is already present and saves components, complexity and space compared to the stand-alone decapper. The gripper of the decapper holds and rotates the vessel, while the robot holds and then deposits the lid.
GMP-compliant decapper

This decapper is a special form of collaborative decapper and was developed with full GMP compliance and sterilizability with hydrogen peroxide in mind. For this purpose, the device consists of special motors and components, has a smooth, easy-to-clean surface and is completely sealed. For decapping, the robot grips the vessel while the lid is held and rotated by the device.